These Beijing City Tours are guaranteed to be the best of what is available anywhere at good budget prices.
Come back and tell us about your Tour anytime you'd like.
These tours are operated by Viator. We have booked many tours of our own through them over the last 4 years. We like them and think they offer by far the best budget Beijing City Tours in the city.
They always make a tour of something we want to see an effortless process. We can be lazy and they will still get us there.
Some days we don't want to lug big bags on the subway. We can trust them to...
There are no frills in these Beijing City Tours. They just pick you up at your hotel, make sure you get there and return you to your doorstep with a smile and a full belly, whichever of the Beijing city Tours you've chosen.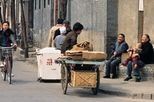 Private Custom Tour: Beijing in One Day
Price: $24.75USD

A day spent tasting all the most important Beijing tourist attractions. This is one of the privately guided Beijing tours so it can be customized to meet your needs for a full day of touring Beijing.

You'll get a chance to visit the Forbidden City, the Great Wall, A ride through a few Beijing Hutong alleys in a pedicab topped with a visit to the exquisite Lama Temple. After that you'll get a mini guided tour of the best spots for bargain hunting in Beijing.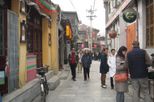 Beijing Old Hutongs Tour by Rickshaw
Price: $49.00USD

Take an historical Beijing city tour through the narrow alleys, known as the Beijing Hutong. This is a one of the Beijing city tours that focuses on the Hutongs of Beijing. The Hutongs are some of Beijing's oldest and most narrow streets. So narrow only pedestrians and Rickshaws can get through them. You'll be taking a Rickshaw.

You'll also get a chance to see the gardens at Prince Gong's Mansion. This is Beijing's largest and best preserved royal mansion dating back to its construction during the Qing Dynasty. This Beijing tour will show you a side of old Beijing that hasn't changed in centuries.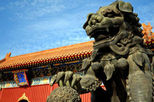 Beijing Historical Tour including the Summer Palace, Lama Temple and the Panda Garden
Price: $58.00USD

Explore Beijing's amazing history and culture on this seven-hour tour to the Lama Temple, the zoo for a look at China's famous pandas and then finally on to the historic Summer Palace. This seven-hour tour provides a comprehensive, unhurried introduction to all there is to see in vibrant, enormous Beijing.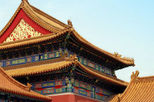 Beijing Historical Tour including the Forbidden City, Tiananmen Square and Temple Of Heaven
Price: 64.00

Get to know Beijing and its amazing history by visiting three of the city's most impressive historic attractions: Tian'anmen Square, the Forbidden City and the Temple of Heaven. Beijing is an enormous city of nearly 15 million people, with one of the oldest cultures on earth.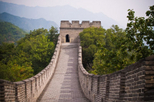 Great Wall of China at Mutianyu Full Day Tour including Lunch from Beijing
Price: 65.00

This full-day Beijing sightseeing tour to the Mutianyu section of the Great Wall of China provides an opportunity to experience steeper sections of the wall.The Mutianyu section is older than popular Badaling section and features outer and inner parapets, three watch towers and even an optional cable car ride!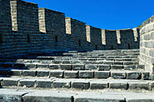 Great Wall of China at Badaling and Ming Tombs Day Tour from Beijing
Price: 68.00

See two of China's most popular destinations the Great Wall of China and the Ming Tombs on one unforgettable guided day trip from Beijing. You'll visit the Badaling section of the Great Wall, one of the best preserved sections of this colossal structure, and explore the Chang Ling Tomb, the largest of the excavated Ming emperor burial sites.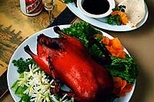 Beijing Acrobatic Show and Peking Duck Banquet Night Tour
Price: 78.00

Dine on exquisite Chinese cuisine at a Peking Duck banquet dinner then enjoy traditional entertainment from a Chinese acrobat troupe on this Beijing evening excursion.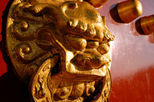 Beijing Classic Full-Day Tour including the Forbidden City, Tiananmen Square, Summer Palace and Temple of Heaven
Price: 78.00

See all the classic Beijing sights on a full-day sightseeing tour covering Tiananmen Square, the Forbidden City, the Summer Palace and Temple of Heaven. Along the way, your busy day includes relaxing scenic bus ride, Chinese style lunch, plus an unbeatable shopping experience at the Pearl Market.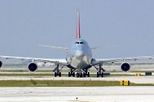 Beijing International Transfer: Airport (PEK) to Hotel Roundtrip
Price: 79.00

Booked your flights and wondering how to get to and from your hotel in Beijing? Look no further. Roundtrip transfers are available to be booked online before you go. Be met by English speaking guides on your arrival and departure transfers, it's that easy!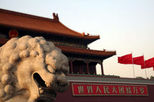 Beijing Essential Full-Day Tour including Great Wall at Badaling, Forbidden City and Tiananmen Square
Price: 82.00

If your time in Beijing is short, take this full-day tour to see all the essential sights: Tiananmen Square, the Forbidden City and the Badaling section of the Great Wall of China. You'll see why the capital of the People's Republic of China continues to be a historic center of power, culture and wealth today.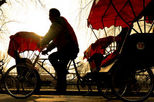 Beijing Capital Museum Tour including Rickshaw Ride and Tea Ceremony
Price: 82.00

Dive into Beijing's thousands of years of history on a half-day tour of the city's Capital Museum. You'll also visit Prince Gong's mansion, take a ride through narrow backstreets in a rickshaw and see how modern-day families live by visiting a typical Beijing home.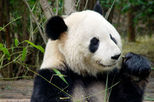 Beijing Lama Temple, Panda Garden and Ancient Altar Day Tour
Price: 91.00

Visit the Lama Temple which was built in 1694, one of the largest and most important Tibetan Buddhist monasteries in the world. Then take a rare opportunity to see a giant Panda in Beijing Zoo. Later visit a museum displaying the rise of Chinese architecture and agriculture in ancient times.